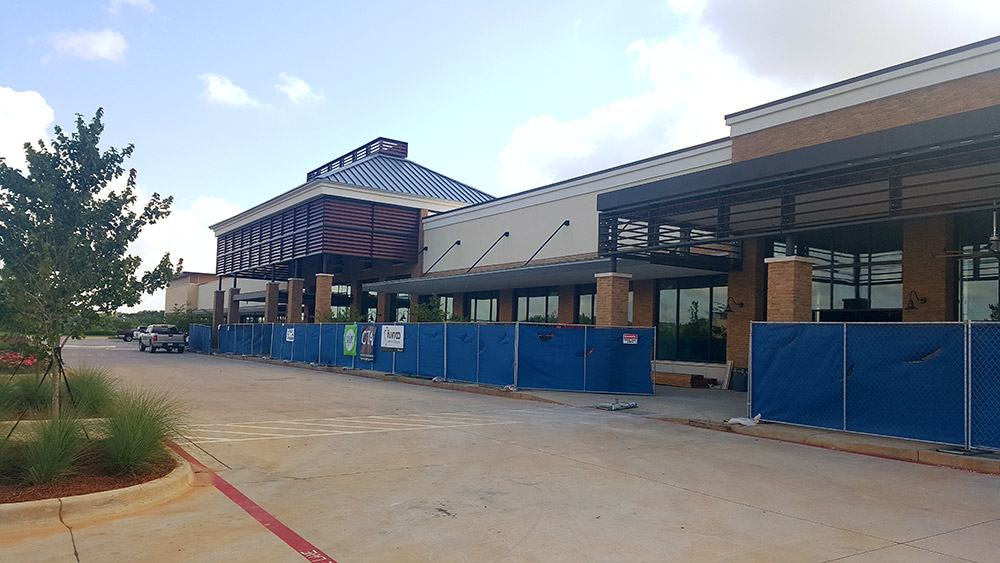 Despite recent rumors, Whole Foods Market is still on track to open in Fern Marketplace this fall. The shell of the building is complete and interior work is underway. Permanent signage will be installed soon. Whole Foods Market has never wavered on their commitment to the Shreveport/Bossier City market, and representatives are expected to announce an official opening date within the next month.
Whole Foods Market will be the anchor tenant for the retail development. The long awaited grocer will soon join GRUB Burger, which has been in operation since the beginning of the year, and reporting high sales. Lee Nails is expected to open this summer.
We are in lease negotiations with several additional tenants and are excited to release those announcements over the next several months. We are confident in the future and prosperity of this area. The growth rate and location will be sure to allow the tenants at Fern Marketplace to experience substantial retail sales.
Fern Marketplace is a 29-acre retail project anchored by Whole Foods Market, consisting of roughly 275,000 square feet. The shopping center, developed by Houston-based Read King, is located at the northeast corner of East 70th Street and Fern Avenue, near the intersection of Youree Drive, which is the most heavily populated corridor of retail and services in Shreveport and Northern Louisiana. Most of the retailers committed to Fern Marketplace are either first-time locations within Shreveport or Louisiana, or both. Stirling Properties handles management and leasing of the property.
For leasing or sales information, contact Rhonda Sharkawy at (504) 620-8145 or rsharkawy@stirlingprop.com. For asset management information, contact Donna Taylor at (985) 898-2022 or dtaylor@stirlingprop.com.