Stirling Properties commercial real estate company welcomes Starbucks to the Pan American Life Center located at 601 Poydras Street in New Orleans' Central Business District. A soft opening will be held today, and the coffee franchise will be officially brewing for the weekend.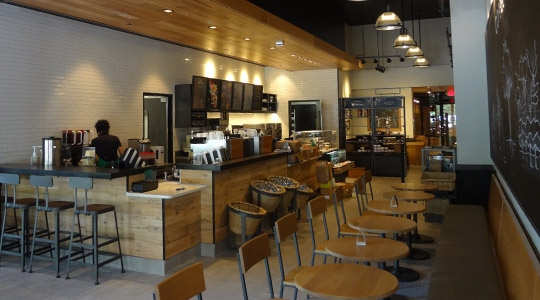 Stirling Properties acquired the Pan American Life Center in 2010 as part of its expanding portfolio in the New Orleans market. A plan to convert the first floor to retail and restaurant space with more exterior exposure commenced late last year, and the build-out work was completed back in March.
Other tenants on track to join Starbucks on the ground level include Tsunami Sushi (opening late-summer of 2016) and Morris Bart concierge service. Additional retail space is available for lease.
For leasing information, please contact Rhonda Sharkawy, Stirling Properties Senior Retail Leasing and Development Executive, at rsharkawy@stirlingprop.com or (504) 620-8145. For office information, contact Gaines Seaman, Stirling Properties Sales and Leasing Executive, at gseaman@stirlingprop.com or (985) 620-8187.