Carencro will soon have a WalMart Supercenter! Stirling Properties commercial real estate company has brokered the sale of 16.142 acres to Wal-Mart Real Estate Business Trust for the development of a WalMart Supercenter. The 182,000-square-foot store is expected to hire up to 300 workers.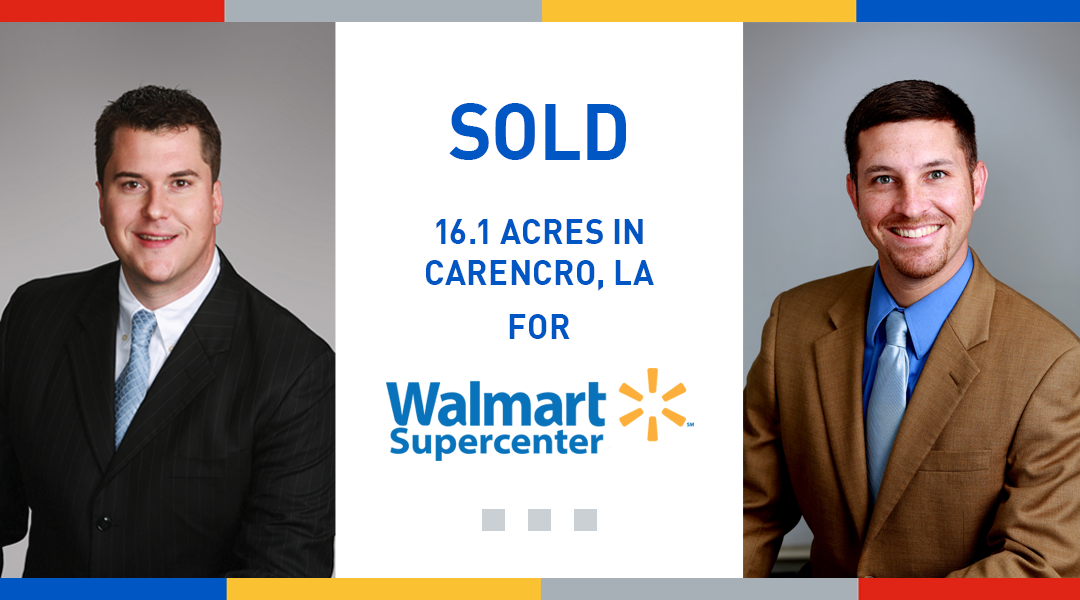 The soon-to-be supercenter will be located at 3810 NE Evangeline Thruway in Carencro, South Louisiana, near the northwest corner of Interstate 10 and Interstate 49 intersection, just outside the City of Lafayette.
Ground was broken earlier this month, with anticipated opening in early 2017.
Stirling Properties Sales and Leasing Executive, Seth Citron and Senior Retail Leasing and Development Executive, Ryan Pécot handled the transaction.
"We are excited to be a part of the growing community in Carencro. Residents here have anxiously awaited the arrival of a WalMart, and now they are finally getting it," said Seth Citron, Stirling Properties Sales and Leasing Executive. "Stirling Properties is happy to continue our long and successful relationship and brokerage history in South Louisiana and surrounding areas."
Since 2011, Stirling Properties has handled 2,255 transactions, with $1.3 billion in commercial sales volume, and currently has more than 81 million square feet of property and land for sale or lease, almost exclusively in Louisiana. Stirling Properties management and development projects in the Lafayette area include Ambassador Town Center, Ambassador Row, Stirling Lafayette, Village at Southpark, Retreat at Acadian Point and Pinhook Office Center, just to name a few.
Stirling Properties is located in Pinhook Office Center at 1819 West Pinhook Road, Suite 200 in Lafayette, Louisiana. For more information regarding our services, please visit us at stirlingproperties.com.