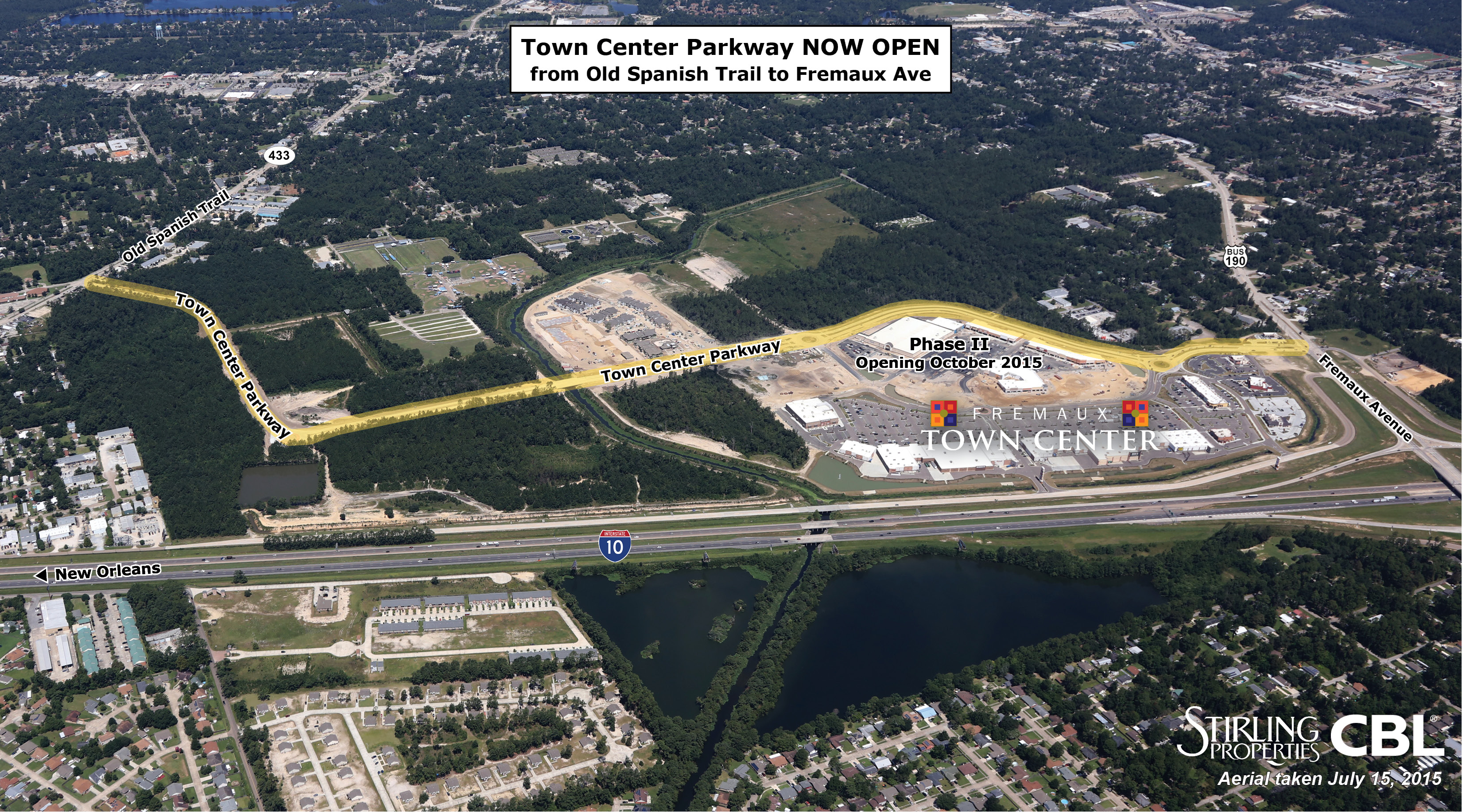 Today, Mayor Freddy Drennan joined representatives from the Louisiana Department of Transportation (LADOTD), Omni Pinnacle and Stirling Properties to celebrate the opening of Town Center Parkway in Slidell, Louisiana.
Town Center Parkway now connects two of Slidell's Interstate 10 interchanges, Old Spanish Trail through Fremaux Town Center to Fremaux Avenue.
"The opening of the Town Center Parkway is a great benefit to our citizens as it provides easier access to Fremaux Town Center and other undeveloped properties. It is another main thoroughfare that connects north and south Slidell," said Slidell Mayor Freddy Drennan. "I would like to thank Omni Pinnacle as the contractor for this project and Stirling Properties, the Louisiana Department of Transportation, Regional Planning Commission and Development and St. Tammany Parish Government for their assistance."
LADOTD District 62 Administrator Allison Schilling added, "I am pleased that this much needed project, which connects US 190 Business to LA 433 is complete. It is so important that we continue to move forward with infrastructure projects that help drive economic development throughout our region."
The completion of Town Center Parkway also opens up an additional 200 acres for development to compliment Fremaux Town Center including retail, office, residential and hospitality. For more information regarding the development please contact Dan Tate at dtate@stirlingprop.com or 504-523-4481.