Five Louisiana State Univeristy (LSU) business students – David Harms, Raju Marasani, Sawyer Chauvin, Saban Sellers, and James Guinn – received the 2015 ICSC Foundation Maurin Ogden LSU Scholarship Award. Funded by Jimmy Maurin and Roger Ogden, founders of Stirling Properties, this annual scholarship is awarded to a select handful of EJ Ourso College of Business students with an interest in Commercial Real Estate. The award provides an all-expense-paid attendance to the ICSC RECon Convention in Las Vegas.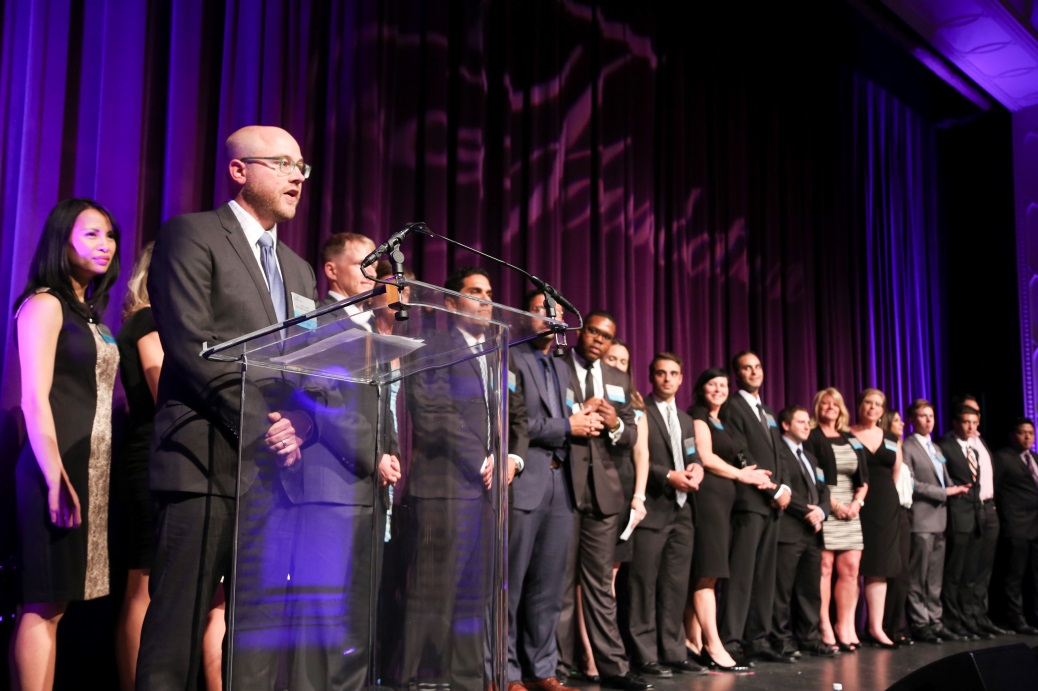 More specifically, this scholarship is awarded to students enrolled in Finance 7720, Commercial Real Estate Investing, at LSU. This course is offered in both Spring and Fall semesters at LSU and taught by adjunct instructor Justin Landry of Stirling Properties. Each year Stirling Properties chaperones the five LSU Award Recipients to the convention, offering the students valuable exposure to industry leaders and potential employers at the convention.
"We've had tremendous success over the past two years with this scholarship award, in fact a handful of students have received jobs as a result of attending the convention," said Justin Landry, Asset/Finance Manager for Stirling Properties. "None of this would be possible without the generosity of Stirling's original founders, Jimmy Maurin and Roger Ogden who fund the scholarship yearly. There are no two people more committed to LSU, real estate and education."
For more information about Finance 7720 – "Commercial Real Estate Investing" and its objectives contact Justin Landry at jclandry@stirlingprop.com or LSU Department of Finance at finance@tigers.lsu.edu.