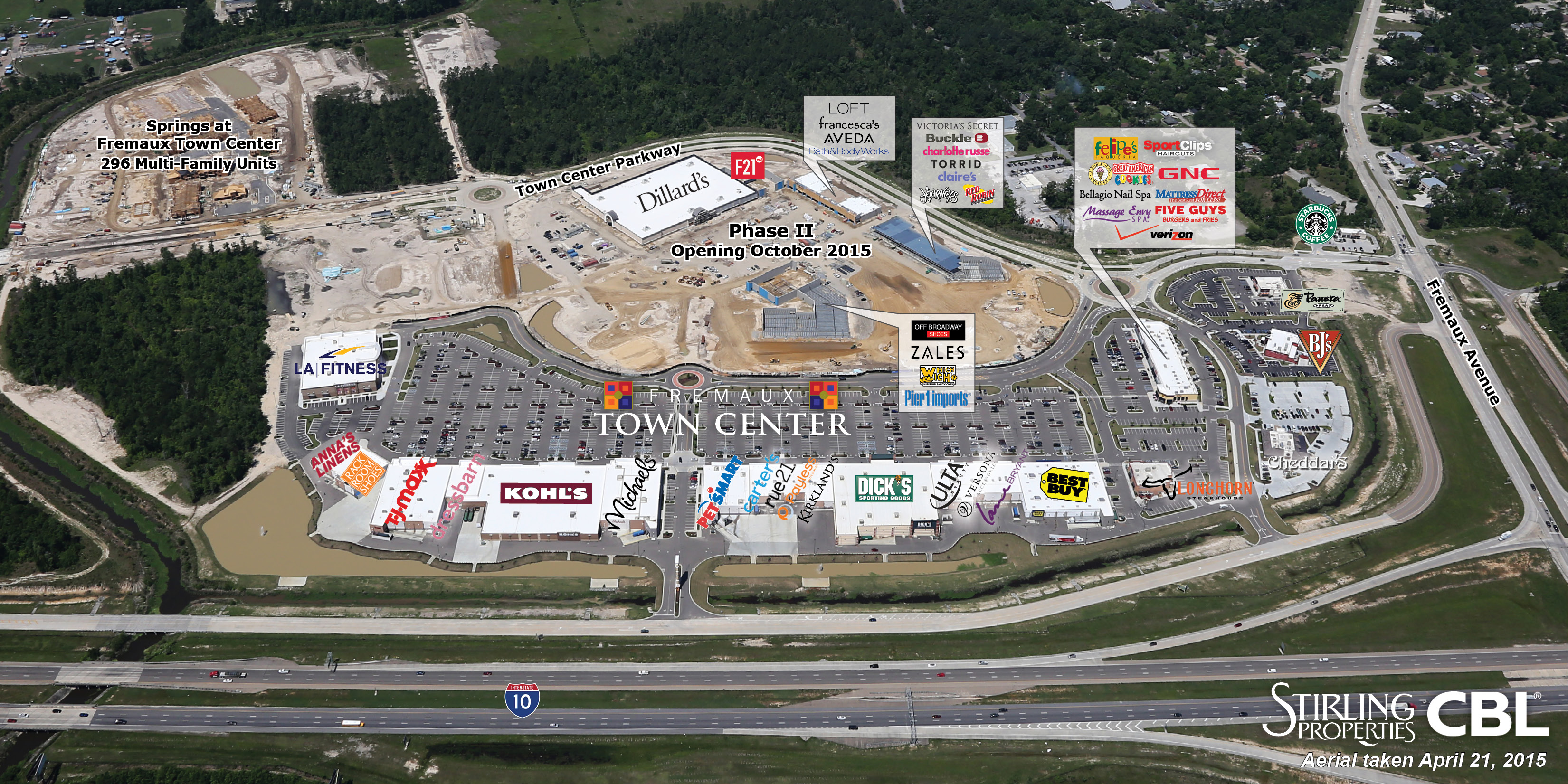 Stirling Properties and CBL & Associates Properties, Inc. (NYSE: CBL) officially announce twelve additional new tenants coming to Fremaux Town Center in Slidell, Louisiana. Anchored by a 128,000 square-foot Dillard's, the second phase of this development will include approximately 285,000 square feet of additional retail space, including previously announced tenants Red Robin, Zales, Francesca's and Aveda. Construction is moving along as scheduled with a planned opening of Phase II this October.
Joining the previously announced tenants are:
Currently 100% leased and occupied, Phase I of Fremaux Town Center opened in March 2014 with approximately 350,000 square feet of retail anchored by Dick's Sporting Goods, Michaels, T.J.Maxx, Kohl's and LA Fitness. Located on more than 80 acres at the southwest corner of Interstate 10 and Fremaux Avenue in Slidell, Fremaux Town Center will be roughly 635,000 square feet upon completion. With its interstate location and high-visibility, Fremaux Town Center is expected to become a regional shopping destination.
For leasing information, please contact Ryan Pecot at 337-572-0246 or email at rpecot@stirlingprop.com; Rodney Gordon at 423-553-8704 or email at rodney_gordon@cblproperties.com or Tim Gilmore at 423-490-8358 or email at tim_gilmore@cblproperties.com.