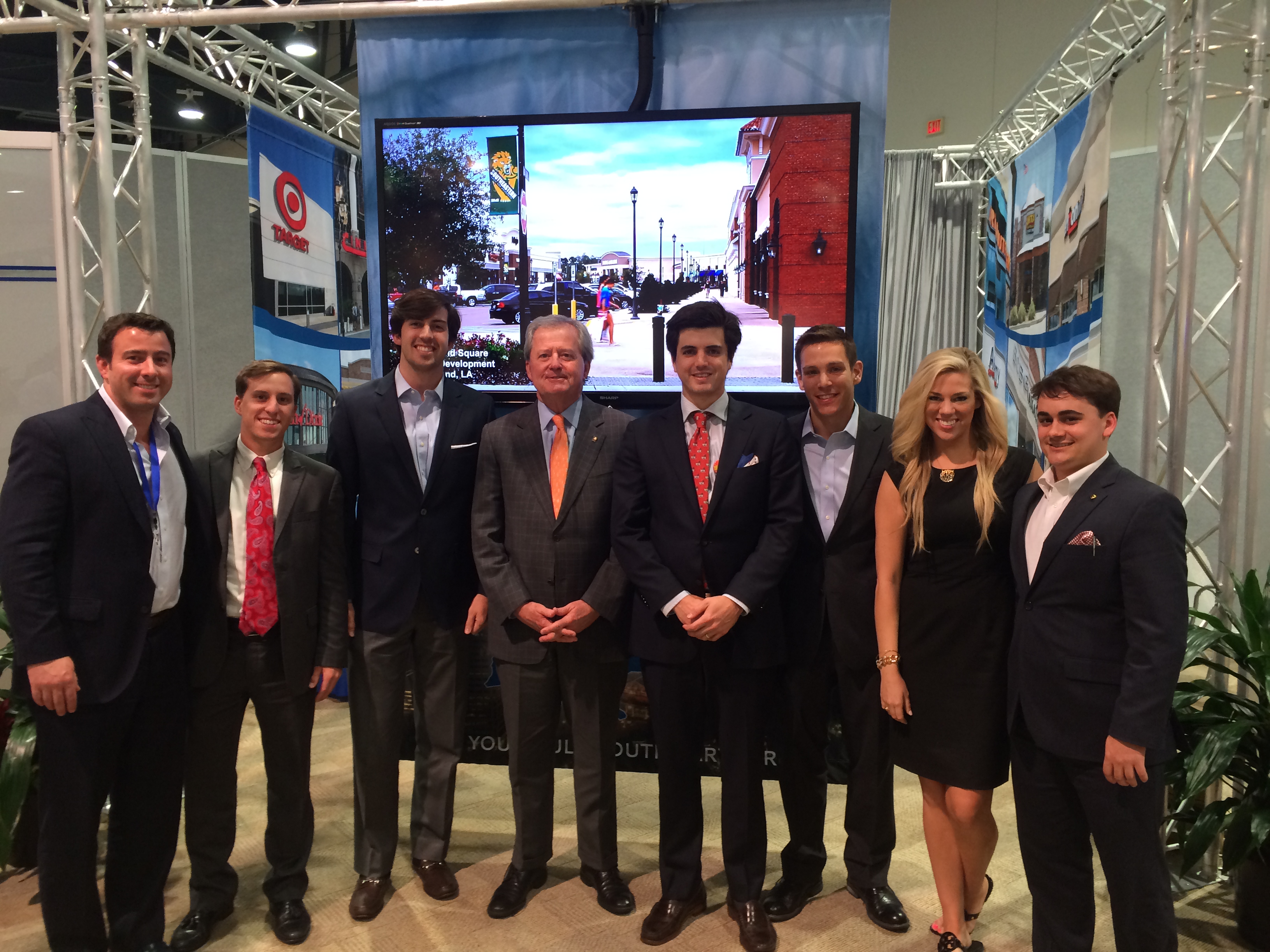 Jimmy Maurin and Roger Ogden, founders of Stirling Properties, have both always believed strongly in mentoring students interested in pursuing careers in real estate.  This year, Jimmy and Roger started the 2014 Maurin Ogden LSU Real Estate Award, putting funds in a foundation with the International Council of Shopping Centers (ICSC) that will be used exclusively to better the real estate program at Louisiana State University (LSU).
Six LSU students – Braden Eddy, John Woodard, Jeremy Lapeyrouse, Brian Brumfield, Kaylan Kuehler and Garrett Mickal – were selected as the award's inaugural recipients.  The award covered their airfare, hotel and convention costs to attend the 2014 ICSC RECon in Las Vegas.  At the convention, the students had numerous meetings with industry leaders, participated in business meetings at Stirling Properties' booth, and networked with potential employers.
Justin Landry, Stirling's Asset/Finance Manager, chaperoned the students on the trip.  Justin teaches Finance 3900 (Commercial Real Estate Valuation) at LSU and all six of the students have taken his course.
Stirling Properties was happy to host the students in our booth and we wish them the best in their future endeavors.