Steven L. Windham, CBVA, CEcD, EDFP, CPA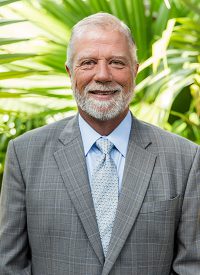 Senior Advisor
(225) 329-0296
225.772.7794
8550 United Plaza Boulevard, Suite 101 Baton Rouge, Louisiana 70809
Steve Windham joined the Stirling Properties team in May of 2019 as Senior Advisor. He attended Louisiana State University majoring in accounting and concentrating in economics and communications. Steve passed the CPA examination in 1990, was designated an Economic Development Professional (EDFP) in 1997, became a Certified Economic Developer (CEcD) in 2004 and also a licensed Louisiana Real Estate Broker.
Steve has 33 years of experience in state government providing a high level of customer service and innovative solutions to facilitate economic development in Louisiana. He has served as deputy secretary in both the Louisiana Department of Economic Development and the Commercial Division of the Louisiana Office of the Secretary of State and has worked in the Louisiana Office of the Lt. Governor, serving as the executive director of Retire Louisiana Style and coordinating marketing activities for the Audubon Golf Trail. Steve has an extensive background in marketing which will assist in selling businesses.
Steve, as a partner at VR located in Baton Rouge, LA, has the drive and determination to consistently achieve success as a leader serving his clients.