Paul Mastio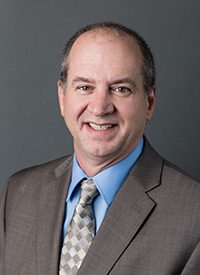 Chief Financial Officer
(985) 898-2022
109 Northpark Boulevard, Suite 300 Covington, 70433
As CFO of Stirling Properties, Paul Mastio is responsible for all aspects of the company's accounting team, operations, processes, and reporting functions. He is accountable for the evaluation of systems, coordination of processes, tax planning, and proposing and implementing changes to procedures and policies.

Before earning his accounting degree in 1991 from Southeastern Louisiana University, Mr. Mastio joined the firm of Schoen and Company, CPAs in Baton Rouge, La. He received his CPA designation in June 1993 as Corporate Accountant.

Mr. Mastio is a member of the American Institute of Certified Public Accountants (AICPA), the Louisiana Society of Certified Public Accountants (LCPA), the Chartered Institute of Management Accountants (CIMA), and International Council of Shopping Centers (ICSC). He has served as President of the PMAS Accounting System Users Group, which hosted an annual conference to educate and improve the function of the accounting system. Mr. Mastio now serves as a member of the Yardi Property Management Systems Users Group and has guided other former PMAS users to the Yardi system. He is also a Certified Information Technology Professional (CITP) from AICPA.

Being involved in the community, Mr. Mastio is a former Board Member of Lakeshore Church in Covington, La. He served as the manager of the Lakers Premier U-14 Boys' Soccer Team with Mandeville Soccer Club as well as a coach for several soccer and basketball teams at Pelican Park in Covington, La. He is also a member of Stirling's Stewardship Committee and is heavily involved in coordinating the annual Stirling Olympics, a company-wide event held to raise money for charity. Mr. Mastio resides in Madisonville, La., with his wife, daughter, and four sons.