Justin C. Landry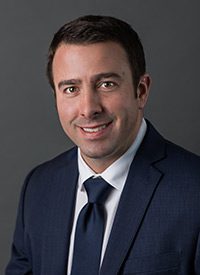 Vice President of Finance
(985) 246-3729
109 Northpark Boulevard, Suite 300 Covington, Louisiana 70433
Mr. Landry joined Stirling Properties in October 2007. As Vice President of Finance, Mr. Landry's focus has been on evaluating the economic feasibility of new development and acquisition opportunities. Once the decision is reached to move forward with a development or acquisition, it is Mr. Landry's responsibility to help raise the capital to source the acquisition and oversee financial and due diligence responsibilities through close of transaction.
He places all interim and permanent financing for Stirling' portfolio of properties. Since 2007, Mr. Landry has placed over $1.5 billion of interim and permanent financings.
As Asset Manager of Stirling Communities Apartment Portfolio, Mr. Landry is responsible for the oversight of a 2,000 unit apartment portfolio of eight (8) properties located throughout Louisiana in Baton Rouge, Lafayette, Houma, Covington, and Slidell. His role as Asset Manager of this portfolio entails financial reporting, budgeting, financing and refinancing, contractual compliance, general client/investor interface, and capital renovations.
Outside of Stirling Properties, Mr. Landry is an Instructor at Louisiana State University for Finance 7720 – Commercial Real Estate Investing. He is also an active member of the International Council of Shopping Centers (ICSC). He is a former Committee Chair for ICSC's Next Generation Louisiana Chapter, and he is a current member of its Scholarship Committee. Mr. Landry serves on various board committees for the West St. Tammany Chamber of Commerce. He is also a member of the 2019 class of Leadership St. Tammany. Additionally, Mr. Landry is on the Board of Directors for Vinson Guard Service, Inc. and is the Founder and
Owner of Evolve Studios in Baton Rouge and Mandeville.
Mr. Landry graduated in 2007 from Louisiana State University in Finance with a Concentration in Real Estate; during his time there he was also a Track & Field student athlete.