Danny L. Watts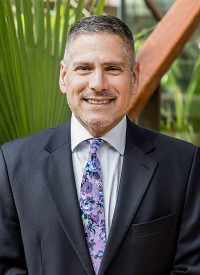 Senior Advisor
(225) 329-0280
(225) 802-2727
8550 United Plaza Boulevard, Suite 101 Baton Rouge, Louisiana 70809
Danny L. Watts is a Senior Advisor with Stirling Properties. He graduated from LSU in 1987 and began his career in commercial real estate. With over 30 years of experience, Danny has been active in the commercial and industrial real estate market throughout its many variations and cycles, making his experience invaluable to seasoned institutional market players, developers, investors, lenders, and builders. In addition, Danny serves as a consultant on large-scale projects related to regulatory licensing, ultimately achieving required compliance issues and all aspects of valuation. He was instrumental in the success of a 14-parish assignment for a major landfill development project.
One of Danny's greatest strengths is assisting his clients with entitlement and rezoning issues and he does this at no additional cost to the client. He is fluent in the requisite studies, tests, reports, and coordination of multiple third parties necessary to steer a project through the final closing. In addition, he thrives on helping his clients navigate the ever-changing landscape of CRE and works by the personal philosophy that his fiduciary duty is to his client…not the fee.
Prior to joining Stirling Properties, Danny served as a Senior Advisor with SVN | Graham, Langlois & Legendre commercial real estate firm in Baton Rouge, Louisiana.