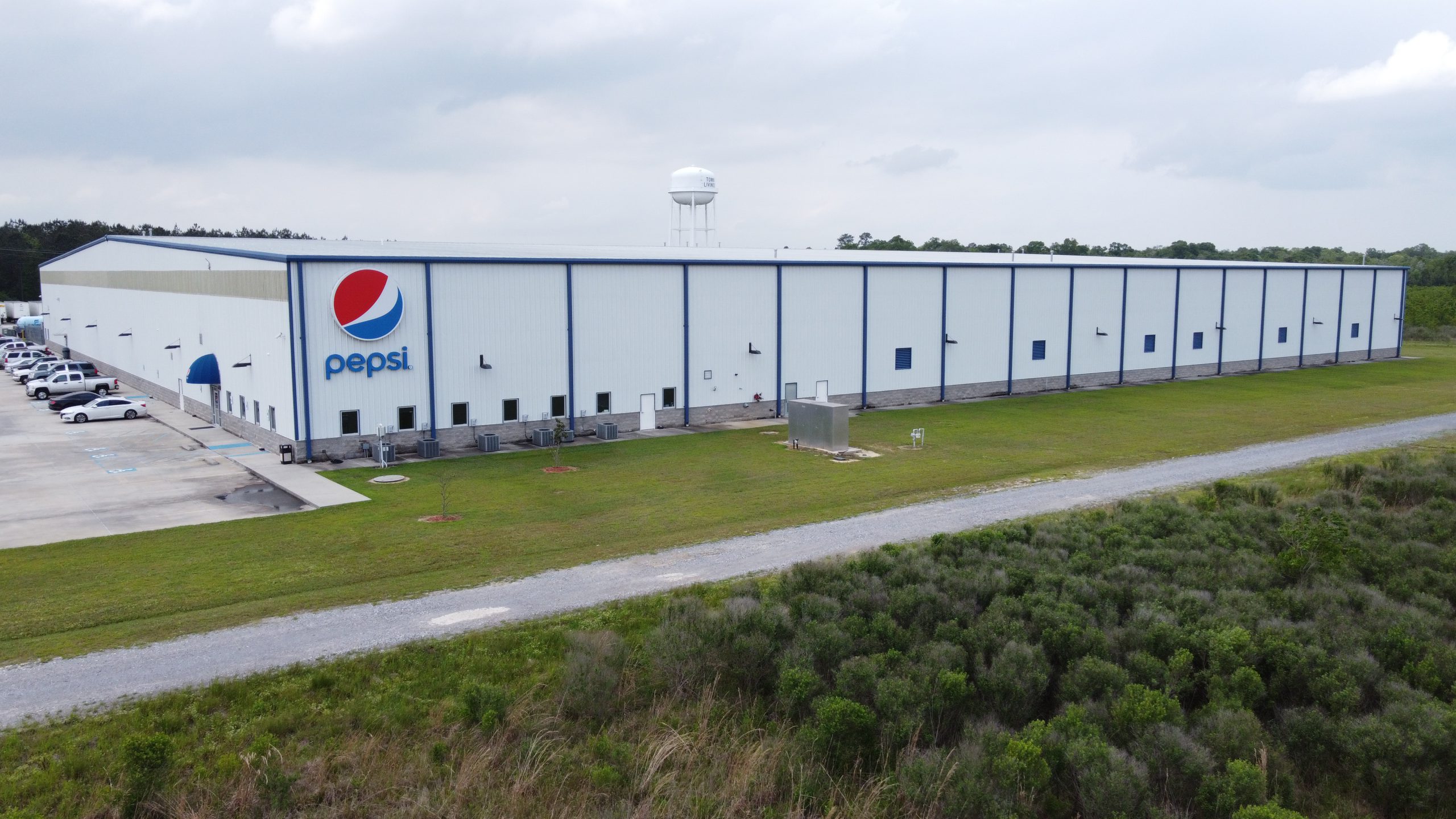 Marks company's 1st large-scale industrial acquisition.
Stirling Properties announces the acquisition of a 140,000-square-foot Pepsi Distribution Center located in Livingston, Louisiana. The sale closed on August 19th. This marks Stirling Properties' first large-scale industrial acquisition. The company will also assume asset management duties of the property immediately.
Built in 2016, the industrial property sits on 15 acres and is strategically located along the I-12 corridor. The facility is fully occupied by PepsiCo., Inc. and serves as a logistics hub for PepsiCo brands, including Gatorade, Dasani, Frito-Lay, Starbucks, Mountain Dew and other related brands for the Greater Baton Rouge Area, Greater New Orleans Area and the Northshore regions of Southeast Louisiana.
Townsend Underhill, President of Development for Stirling Properties, will serve as the Asset Manager for the property. Beezie Landry, Justin Langlois, and Chad Rigby, with Stirling Investment Advisors (SIA), a division of Stirling Properties, handled the sales transaction. Stirling Investment Advisors specialize in investment sales of retail, multifamily, office, healthcare, and industrial properties, across the Gulf South market.