Renovations & exterior updates planned for the office/retail space.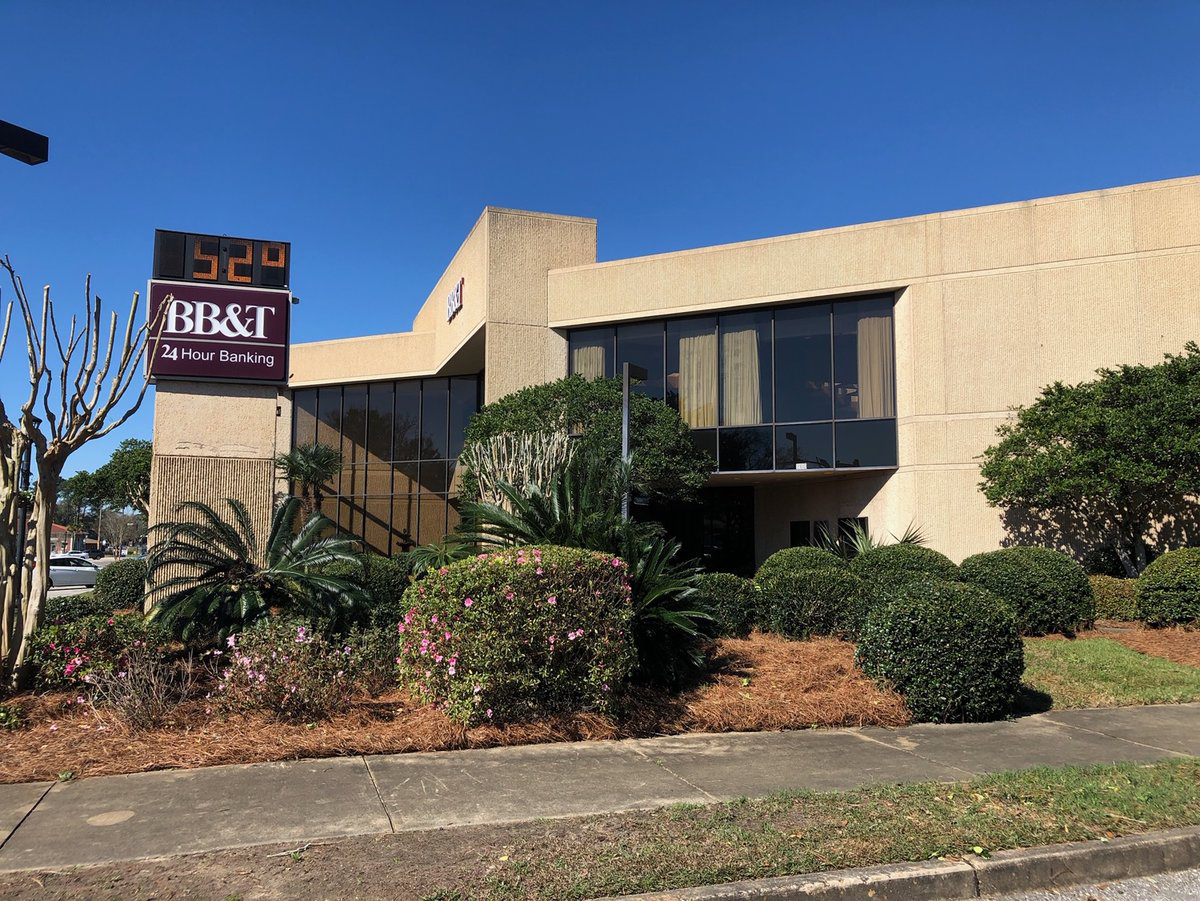 Stirling Properties commercial real estate company was recently awarded the exclusive property management and brokerage assignment for the BB&T Building located at 200 West Laurel Avenue in Foley, AL.
The 21,403-square-foot building is positioned in downtown Foley's historic business district, one block west of the intersection of Highway 59 and Highway 98. It is anchored by BB&T Bank.
Stirling Properties is working with the property owner on renovations to the building, including modifications and modernization of the interior to convert the former bank lobby into a flexible work/event space. It is anticipated that the second-floor former bank office will be a single office user or divided into smaller office suites. Other plans include the redesign of the landscaped area facing the intersection of West Laurel and South Alston Streets to create an outdoor plaza with seating.
Stirling Properties' commercial advisors Amanda Goldman and Jason Scott are the leasing agents for the property and are working to fill the remaining office and retail space. Approximately 16,000 square feet of space is available for lease on the upper and lower levels.
"We are thrilled to be involved in the management and leasing of the BB&T Building. It's a beautiful property offering prime commercial space in a high-growth area of Foley," said Goldman. "This building will continue to play a vital role in downtown Foley's live, work, play environment. Stay tuned for updates on renovations and the upcoming open-house to be announced soon."
Stirling Properties is located at One St. Louis Centre, 1 St. Louis Street, Suite 4100 in Mobile, Alabama, and 220 West Garden St., Suite 802 in Pensacola, Florida. The company manages more than 20 million square feet of commercial property across the Gulf South region, including office, retail, industrial, medical, multifamily and mixed-use real estate assets.
For leasing information, contact Amanda Goldman at agoldman@stirlingprop.com / 251-375-2490 or Jason Scott at jscott@stirlingprop.com / 850-418-6792.
For asset & property management information, contact Robin Hayles at rhayles@stirlingprop.com or (251) 342-7229.