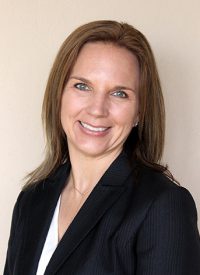 Stirling Properties is pleased to announce that Samantha Marshall has been promoted to Relationship Manager – Finance and Development.
In this new role within the organization, Samantha will work to enhance the company's investor relations, as well as play a more prominent role in securing debt and equity capital for its projects.
Samantha has been with Stirling Properties for over six years, and previously held the role of Paralegal / Document Manager. While she will be responsible for many of the same functions, she will also be handling new and expanded duties.
As Relationship Manager – Finance and Development, Samantha will continue to coordinate loan closings and remain point person with lenders, guarantors and investors. In addition, she will have more involvement with Stirling Properties' lenders on the front end of securing loans for acquisition, development and refinancing. She will also be assigned various special projects within the Development Department, working directly with some of the company's larger, long-term clients, as well as assisting with investor relations and equity raising as Stirling Properties continues to grow.
Samantha Marshall will work from Stirling Properties' Covington, Louisiana, office. She can be reached at smarshall@stirlingprop.com or (985) 246-3726.