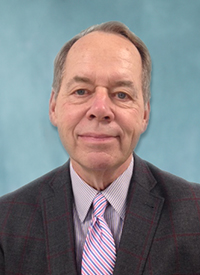 Stirling Properties commercial real estate company is pleased to welcome Mike Rayburn as Sales & Leasing Executive for its Commercial Brokerage Division. He will work from the company's Baton Rouge office located at 8550 United Plaza Boulevard, Suite 303. This marks Rayburn's second stint with Stirling Properties, having worked for the company from 1988 to 1994.
Rayburn brings more than 30 years of successful commercial real estate experience with various transaction types, including the sales and leasing of retail and office properties, new developments and redeveloped properties.
He has extensive capability working in a transactional and advisory capacity for a broad range of national, regional and local clients, private portfolio owners and managers, and investors.
From market research and site selection to identifying opportunities and value-add for problem properties, Rayburn has a strong background in forecasting goals, strategy development, and implementation necessary to grow and maintain revenue stream and asset life for clients.
Prior to joining Stirling Properties, Rayburn served as Senior Leasing Representative with Commercial Properties Realty Trust in Baton Rouge, the for-profit arm of Baton Rouge Area Foundation (BRAF). In this role, he worked on commercial real estate ventures that created long-term value and impact for the Capitol Region. He was part of the team that facilitated notable revitalization projects such as Bon Carré retail redevelopment, Acadian Village—home of Louisiana's first Trader Joe's, the Hilton Capitol Center, and the IBM Service Center, just to name a few.
Rayburn is an active member in the Commercial Investment Division (CID) of the Greater Baton Rouge Association of Realtors and the International Council of Shopping Centers (ICSC).
Mike Rayburn can be reached at (225) 329-0277 or mrayburn@stirlingprop.com.