Stirling Properties' Charles Barclay Is a Champion for New Orleans's Newest Green Space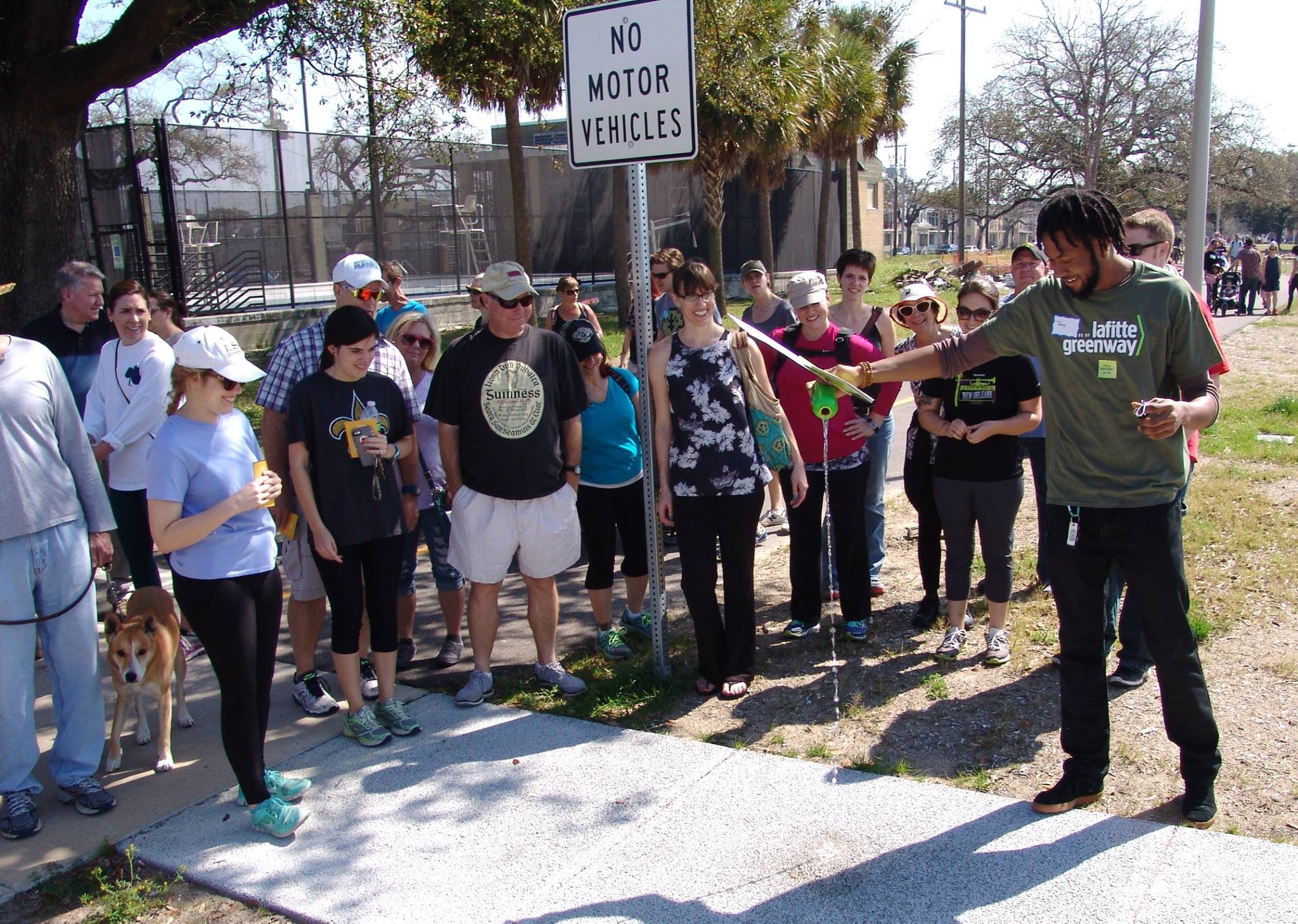 The Lafitte Greenway is a 2.6-mile bicycle and pedestrian trail and green corridor that connects neighborhoods from Armstrong Park to City Park in New Orleans. The $9.1 million project broke ground in early 2014 and opened in November of 2015. The Lafitte Greenway significantly transformed one of the most historic areas of New Orleans into a multi-use transportation corridor and linear park.
The Greenway includes a 12-foot asphalt path for cyclists and pedestrians, new recreation fields, green space, and landscaping improvements including approximately 500 shade trees, native plant meadows, bioswales and stormwater retention features. The path is fully lit with LED energy-efficient trail lighting and includes curb extensions, signalized high visibility crosswalks, ADA-compliant curb ramps at sidewalk corners, environmental remediation, a crushed stone walking path, and a bicycle and pedestrian roundabout. Many new retail, restaurant, and entertainment options are also popping up along the Lafitte Corridor.
The Lafitte Greenway runs alongside Mid-City Market, one of Stirling Properties' premier developments in the Mid-City neighborhood of New Orleans. The center was designed to incorporate extensive pedestrian features and to complement the adjacent Greenway, melding the retail center to the culturally rich urban neighborhood. Stirling Properties has remained a proud and active supporter of the Greenway ever since!
Charles Barclay, Stirling Properties Asset Manager, is currently a member of the Executive Board of Friends of Lafitte Greenway, whose mission seeks to revitalize the Lafitte Corridor. Friends of Lafitte Greenway has been the driving engine behind the construction of the bicycle and pedestrian trail, stretching from the edge of the French Quarter to Bayou St. John. "I have become a real champion of the Greenway and think it's an excellent addition to the city, as it is beneficial to everyone that lives, works, and plays in the area," said Barclay.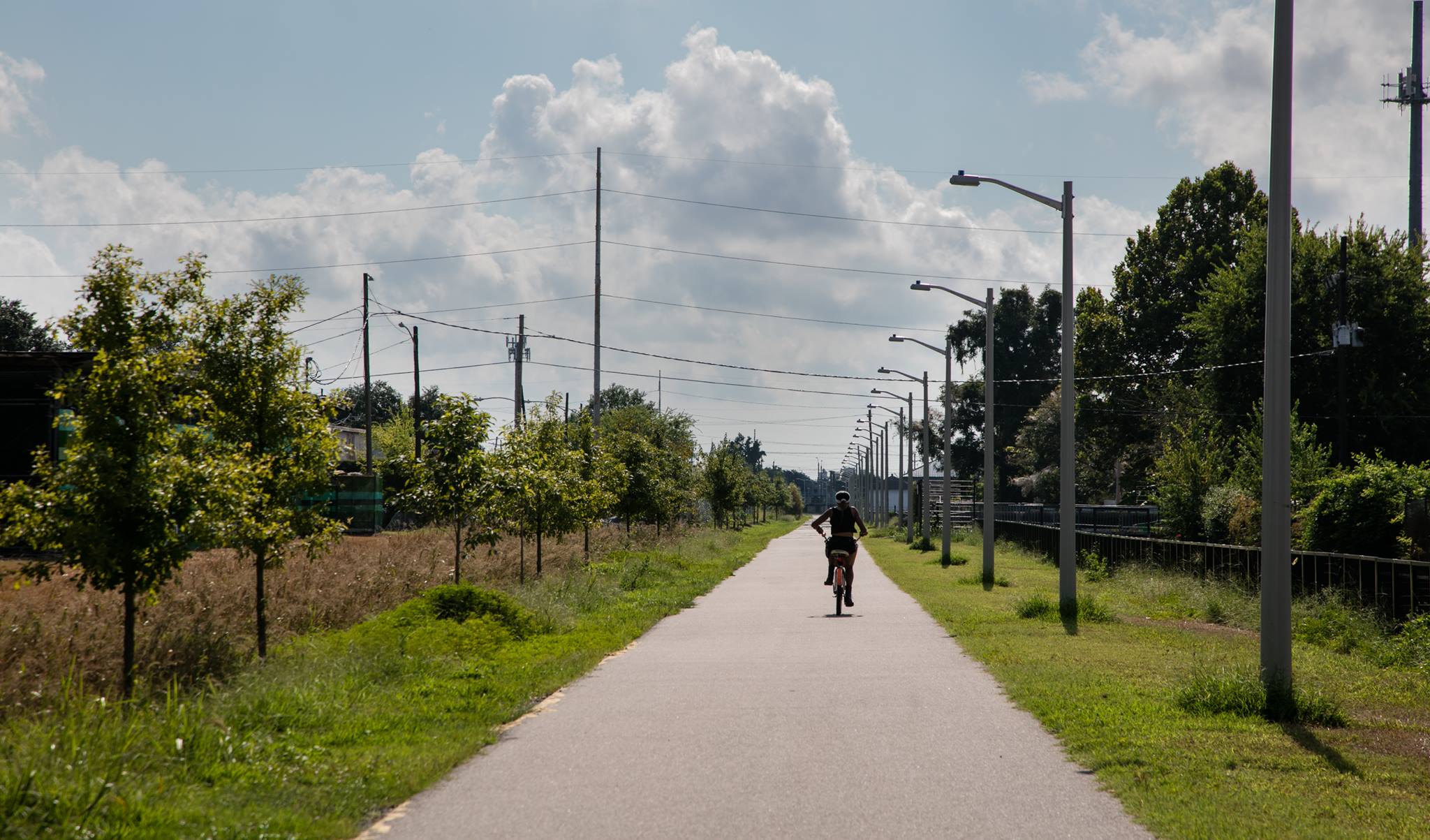 Now that the bike path is complete, Friends of Lafitte Greenway plans to launch several new initiatives and projects throughout the Greenway that will include art installations, healthy living events, guided tours, community gardens, and much more. The organization and its members are working diligently to build, program, and promote the linear park as a great public space.
According to the UNO Transportation Institute, in 2016, the Greenway's first full year open, an average of 746 people per day used the Greenway in the Jefferson Davis section alone. While this is an impressive number of visitors, there are still so many in the surrounding areas and neighborhoods who do not know of the Lafitte Greenway. "We invite everyone to come out and explore the Greenway and all the events and activities it has to offer. We have everything from yoga to youth educational programs, not to mention the beautiful green space. You can also get involved through various volunteer opportunities," said Barclay.
Friends of Lafitte Greenway is hosting a FREE, family-friendly event, Hike The Lafitte Greenway, on Saturday, March 25th from 9:30am-2:00pm. The public is invited to participate in a 3-mile guided hike (complete with live music and block party) to learn more about the Greenway. We hope to see you there!