Ambassador Town Center developers, Stirling Properties and CBL & Associates Properties, Inc., are pleased to announce the installation of a public walking/jogging trail for the surrounding community.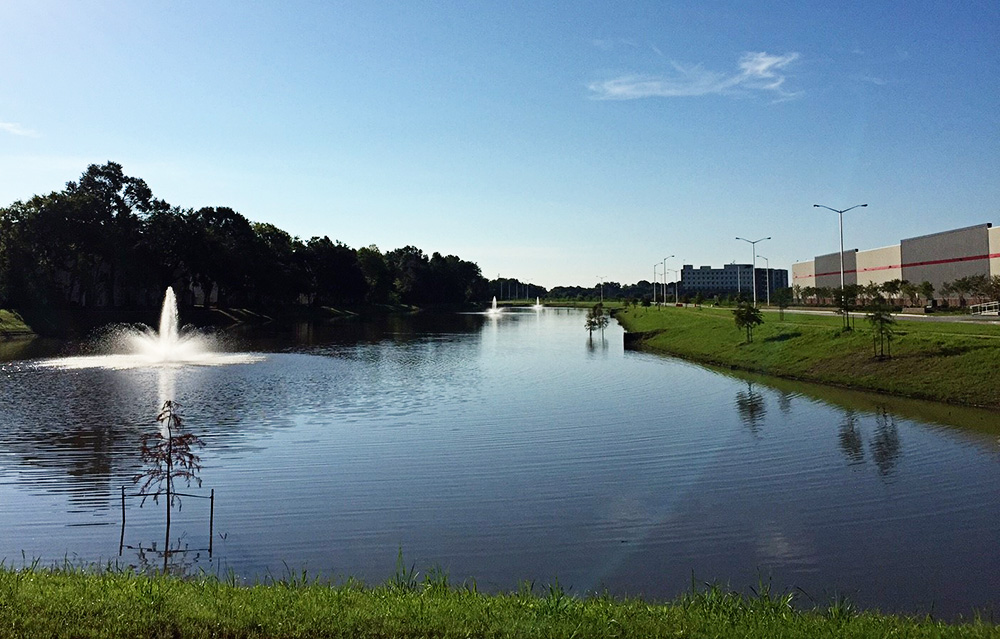 The new outdoor path borders the 12-acre retention pond located behind Costco Wholesale, which was dedicated to the City of Lafayette as a public greenspace. Roughly ¾ mile, the trail was installed as a municipal amenity along the top of the pond, and was landscaped similar to how river levees are used throughout the state. New fountains were also added to enhance the outdoor space. Additionally, the new trail can be combined with adjacent Beaullieu Park via sidewalk along the recently constructed Lake Farm Drive, offering an interconnected exercise and leisure opportunity. The walking/jogging path is free and open for public use.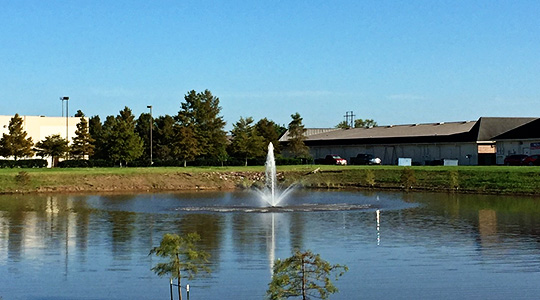 "Stirling Properties is committed to the Lafayette community. Our hope is that Ambassador Town Center will become more than just a retail center, we want it to be a true community center," said Townsend Underhill, Stirling Properties Senior Vice President of Development. "The addition of the walking trail will not only enhance the aesthetics of the area, but will provide local residents and shoppers with a great place to exercise and get some fresh air."
Ambassador Town Center is a roughly 60-acre retail project anchored by Costco Wholesale and Dick's Sporting Goods/Field & Stream, consisting of more than 430,000 square feet. Located at the southeast corner of Lafayette's 'main-at-main' intersection, Ambassador Caffery Parkway & Kaliste Saloom Road, the development also includes Avalon Salon & Spa, BJ's Restaurant & Brewhouse, Blaze Pizza, Chuy's Mexican Restaurant, Costco Gasoline, Dickey's Barbecue Pit, Five Below, Freddy's Frozen Custard & Steakburgers, Half Shell Oyster House, Just 4 Him Men's Haircut Lounge, Marshalls/HomeGoods, Nordstrom Rack, Off Broadway Shoes, Panda Express, Panera Bread, PetSmart, Phone Zone, Professor Bob Beans Coffee Bar & Ice Cream Lab, Red Robin, Subway, Tao Asian Cuisine, World of Beer, Verizon, and more supporting shops and restaurants to come. Most of the retailers committed to Ambassador Town Center are either first-time locations within Lafayette or Louisiana, or both. At completion, Ambassador Town Center is expected to be the premier regional shopping and entertainment destination, as well as a vital economic contributor to the area.
For more information, please visit stirlingproperties.com or cblproperties.com.
For leasing information, contact Ryan Pecot at 337.572.0246 or rpecot@stirlingprop.com or Tim Gilmore at 423.490.8358 or Tim.Gilmore@cblproperties.com. For information on Ambassador Town Center, please visit ambassadortowncenter.com.