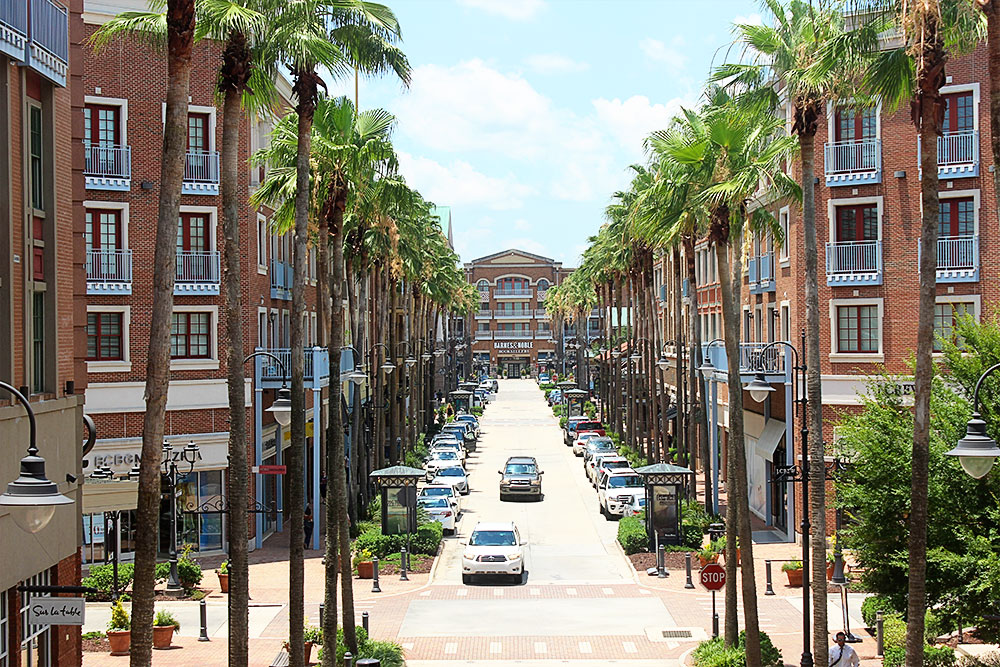 Stirling Properties announces that Texas-based Trademark Property has purchased a minority ownership interest in Perkins Rowe mixed-use retail center in Baton Rouge, Louisiana, and will be taking on daily management and leasing of the property effective August 1, 2016.
Trademark will be joining Crawfish LLC in the ownership of the high-profile property. Trademark is a full-service real estate firm focused on investments, development and institutional services of experiential, mixed-use and daily needs properties, and will be bringing services of Perkins Rowe in-house.
Stirling Properties currently holds the contract for leasing, sales, and property and construction management services at the center and will be transitioning daily responsibilities to Trademark.
Stirling Properties has managed Perkins Rowe since 2013 and is credited with bringing the property to its full potential. Plagued by a challenging history of financial, legal and construction challenges, Perkins Rowe today is a one-of-a-kind community, shopping and residential center. Stirling Properties successfully increased retail occupancy to nearly 90% and office occupancy remains high at nearly 100%. Property apartments and condominiums are complete and in commerce, and all litigation issues have been resolved. Perkins Rowe is now a leading destination in the metro Baton Rouge area. No other property offers the convenience of living, shopping, eating, and entertainment, without ever getting in your car.
"Our goal was to turn the property around and achieve a positive return on investment for the ownership group. We are extremely excited about where Perkins Rowe is today, and believe this is a great place to turn over management," said Donna Taylor, Senior VP of Asset Management & New Business Development with Stirling Properties. "We've committed a tremendous amount of time and resources to this project—along with the ownership's financial commitment—to ensure that Perkins Rowe would shine as the premier up-scale mixed-use project it was originally envisioned to be."
Perkins Rowe is a roughly 710,000-square-foot premier mixed-use retail, office and residential development located at the corner of Perkins Road and Bluebonnet Boulevard in Baton Rouge, Louisiana. Opened in 2007, Perkins Rowe is a strong mix of retail brands and soft goods retail stores, entertainment venues and restaurants.