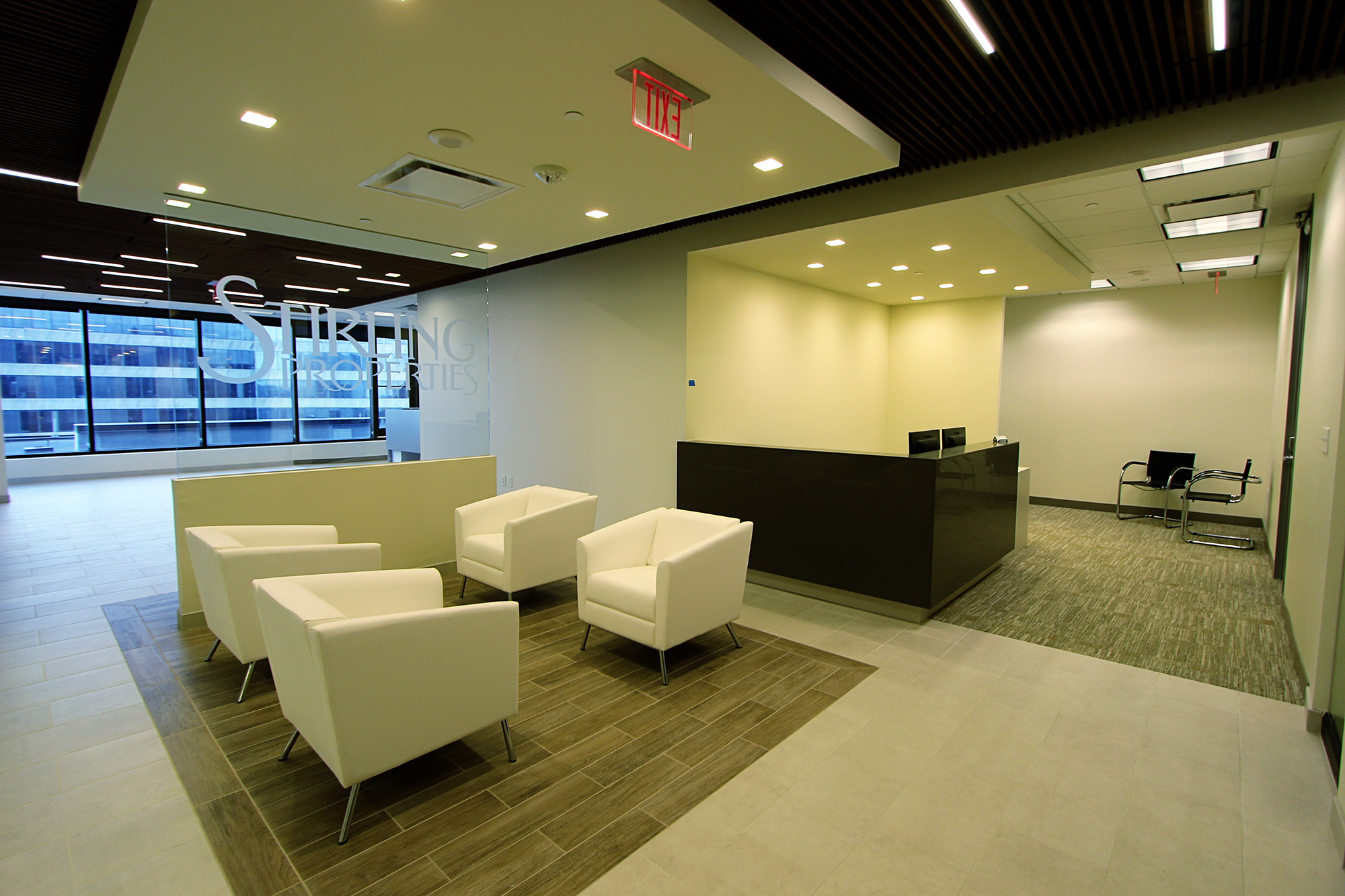 Stirling Properties commercial real estate company is pleased to announce the relocation of its New Orleans office to the Pan American Life Center at 601 Poydras Street in New Orleans, Louisiana.
The company has moved from its former location at 615 Baronne Street—where Stirling Properties has been located for the past 25 years—and combined more than 30 employees, commercial brokers, and building management staff into one central office. Stirling Properties occupies more than 6,700 square feet of office space on the 27th floor of the Pan American Life Center.
"Stirling Properties is committed to the greater New Orleans area and business community, and we are expanding our presence in the market. New Orleans continues to be one of our most important areas for commercial real estate management, development, brokerage, and investment," said Mike Bucher, Stirling Properties Vice President of Development. "Our new location will enable us to better focus on new business, as well as position us to recruit and retain the best talent New Orleans has to offer."
"As part of Stirling Properties' growth strategy, we are expanding into a larger space, located in the heart of the city—in a building that Stirling owns. It just makes sense," said Marty Mayer, Stirling Properties President & CEO.
Stirling Properties acquired the Pan American Life Center in 2010, and currently manages the property. Earlier this year, plans ensued to transform the building into a mixed-use office and retail space, housing tenants such as Starbucks, Tsunami Sushi and Morris Bart, with additional occupants in the works.
For more information, visit stirlingproperties.com.