Additional Tenant Announcements Coming Soon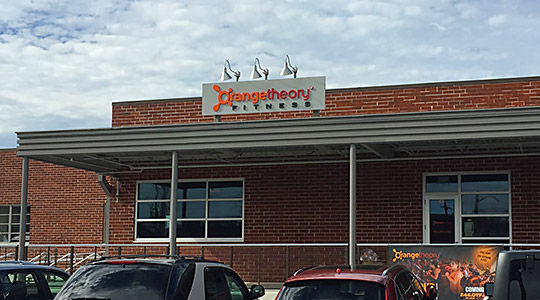 Stirling Properties is excited to announce the opening of the first tenant at Offices at Mid-City Market, a 54,000 square foot, mixed-use complex in the burgeoning Mid-City neighborhood of New Orleans.
Orangetheory Fitness, a fitness studio that specializes in hour-long group interval training workouts, has opened their first Louisiana location at Offices at Mid-City Market. Orangetheory is currently open and will celebrate their Grand Opening on December 31st. For more information, visit www.orangetheoryfitness.com/new-orleans.
Joining the previously announced Gallo Mechanical, LLC corporate headquarters and Orangetheory Fitness, are Exceptional Dental and H-3 Aesthetics & Dermatology.
Gallo Mechanical, LLC, a leading mechanical contracting company in the Gulf South, will be the first office tenant to open in the building, occupying 15,448 square feet. Gallo has relocated their corporate headquarters from Metairie to New Orleans.
Exceptional Dental, providing restorative and beautifying dentistry to patients across Louisiana is scheduled to open spring 2016.
H-3 Aesthetics & Dermatology, offering general and cosmetic dermatology services, along with a juice bar, is also scheduled to open spring 2016.
New tenant announcements coming soon!
Located adjacent to Stirling's recently completed Mid-City Market development, this building was originally constructed in 1954 and was most recently the home of Loubat Foodservice Equipment Company. Throughout the course of this development, Stirling Properties has maintained the historic integrity of the existing structure while renovating the interior into a combination of office and retail space and consequently brought a prominent neighborhood building back into commerce.
For more information and leasing opportunities for Offices at Mid-City Market, contact Joe Gardner at jgardner@stirlingprop.com or 504-620-8140.