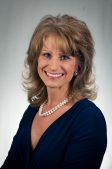 COVINGTON, Louisiana —- (DECEMBER 8, 2011) Stirling Properties is pleased to announce that effective January 1, 2012, Donna Taylor, Jeffrey Marshall, Paul Mastio, and Townsend Underhill will become shareholders of Stirling Properties, LLC. They join Marty Mayer, President and CEO, and Lewis Stirling and Grady Brame, Executive Vice Presidents, as part of the company's new ownership team. "As we continue to look ahead and lay a solid foundation for the future, I am particularly pleased that this group of highly professional, talented and dedicated individuals will be part of our ownership team," commented Mr. Mayer.
Donna Taylor serves as Senior Vice President of Asset Management and New Business Development, overseeing the company's portfolio of properties and client relations.
Jeffrey Marshall, as Senior Vice President of Acquisitions, Development and Finance, focuses on evaluating the economic feasibility of new development and acquisition opportunities.
Paul Mastio handles all aspects of the company's operations, processes and reporting functions as the Chief Financial Officer.
Townsend Underhill, Vice President of Development, seeks, evaluates and implements new development and re-development opportunities across various product types.
This marks a new chapter in the history of Stirling Properties as the company continues to expand their existing business plan which embodies growth, profitability and strong business connections.