Justin C. Landry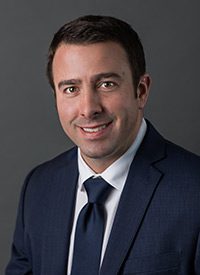 Vice President of Finance
(985) 246-3729
109 Northpark Boulevard, Suite 300 Covington, Louisiana 70433
Justin Landry joined Stirling Properties in 2007. He serves as the Vice President of Finance and is responsible for overseeing the placement of all interim and permanent financing for Stirling' portfolio of properties. Mr. Landry is also responsible for all economic feasibility analysis for the Development Division. Once the decision is reached to move forward with a development and certain acquisitions, it is Mr. Landry's responsibility to help raise the capital to source the development and oversee financial and due diligence responsibilities through close of the transaction. Justin also serves as the asset manager for Stirling' portfolio of apartment properties located throughout Louisiana.
Mr. Landry is an active member of International Council of Shopping Centers (ICSC). He formerly served as a committee chair for ICSC's Next Generation – Louisiana Chapter, and he currently serves the ICSC Foundation as an active member of its Scholarship Committee. He also serves on the West St. Tammany Chamber of Commerce Executive Committee and the Board of Directors for Vinson Guard Service, Inc.
Justin is an instructor at Louisiana State University where he teaches Finance 7720 – Commercial Real Estate Investing. He has taught this course since 2011. Under his leadership, his students have placed top 3 in 2016 and 2017 in the very prestigious International Argus University Challenge.
In addition to Mr. Landry's real estate related accomplishments, he is one of the founders of Evolve Fitness Studio with locations throughout Louisiana.
Mr. Landry is a graduate of Louisiana State University with a Bachelor's Degree in Finance with a concentration in Real Estate.