Kenneth Bosso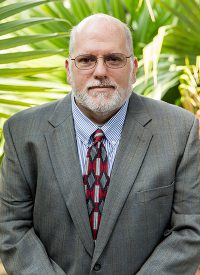 Advisor
(225) 329-0290
(225) 284-7166
8550 United Plaza Boulevard, Suite 101 Baton Rouge, Louisiana 70809
Ken Bosso is an Advisor with Stirling Properties' commercial real estate team, working from the company's Baton Rouge, Louisiana, office. He has represented various buyers, sellers, landlords, and tenants in real estate transactions and specializes in retail leasing and sales and acquisition of investment properties.
Before finding his niche in commercial real estate, Bosso partnered with a group of investors to launch a small non-depository bank and finance concept, where he served as Chief Operating Officer (COO). After opening the first branch, the company expanded to over 50 locations in the southeast U.S. within 36 months, helping Bosso to hone his skills in commercial site selection and lease negotiations.
In his role as COO, Bosso was also responsible for monitoring cash flows, implementing operational procedures, conducting audits, ensuring compliance with State and Federal Regulations, as well as advertising for over 43 market areas. The total amount of loans issued under his tenure was more than $100 million.
Bosso also worked as an Industrial Designer for ExxonMobil's Baton Rouge Refinery, where he developed proficiency in hand drafting and computer-aided design work, which assists in conceptualizing current real estate properties and projects for his clients.
Born and raised in the Capital Region, Ken attended Woodlawn High School and is a graduate of BRCC. He is an avid reader of non-fiction and fiction literature. He also participates in citizen science in conjunction with LIGO, the Laser Interferometer Gravitational-Wave Observatory, which is a large-scale physics experiment and observatory to develop cosmic gravitational-wave observations as an astronomical tool.