Kathryn G. Juneau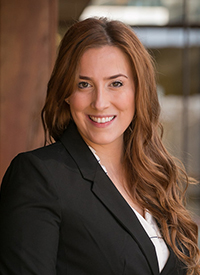 Advisor
(225) 329-0289
(225) 788-8777
6160 Perkins Road, Suite 200 Baton Rouge, LA 70808
Kathryn Juneau joined Stirling Properties' Commercial Brokerage Division in May of 2019. After breaking into Commercial Real Estate in 2011, Kathryn became licensed in 2013 and began specializing in senior housing.
Prior to joining Stirling Properties, Kathryn served as an advisor with SVN | Graham, Langlois & Legendre in Baton Rouge, Louisiana. She has represented large users of medical and industrial space in an array of real estate transactions. Her reputation of tenaciously protecting her clients' interest, savvy negotiations and cutting edge marketing strategies has built her a solid foundation of corporate clients through her real estate advisory services.
Kathryn has a record of successfully guiding local and national clients with their commercial real estate acquisitions and lease negotiations. Her specific areas of expertise include strategic planning and transaction management. Kathryn specializes in applying her expertise and market knowledge to broker commercial office, medical, retail, land and senior housing developments.
Kathryn G. Juneau epitomizes integrity, energy, hard work and creativity in every detail of her clients' real estate transactions.
Along with being active in the commercial real estate community, Kathryn's civic activities include volunteering with IRIS: Domestic Violence Center of Baton Rouge and a board member for Baton Rouge College Preparatory.