Jeffrey Marshall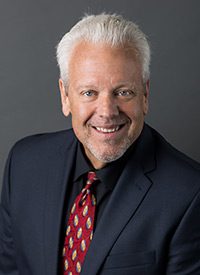 Senior Vice President of Acquisitions
(985) 898-2022
109 Northpark Boulevard, Suite 300 Covington, Louisiana 70433
Jeffrey Marshall is the Senior Vice President of Acquisitions. He joined Stirling Properties in 1989 as the Controller and went on to serve as Chief Financial Officer until 2000 when Stirling chose to move aggressively back into the development business. It was at this time that his focus shifted to evaluating the economic feasibility of new development opportunities, sourcing chosen developments' debt and equity capital as well as overseeing all of their financial aspects.

In 2010, Stirling Properties made the decision to proactively seek out opportunities to acquire commercial properties, and Mr. Marshall now leads those efforts in addition to supporting the development division's efforts to source their new projects. With both acquisitions and developments utilizing investor equity capital, he coordinates Stirling's investor relations efforts both through interaction with a growing investor pool as well as recruiting new investors.

Prior to joining Stirling Properties, Mr. Marshall served as Director of Financial Services for the entity owning New Orleans Canal Place Project, the Chief Financial Officer for Joseph C. Canizaro Interests, and the Controller for Sizeler Realty, respectively. A 1978 graduate in business from Alma College, Mr. Marshall spent four years as a Certified Public Accountant with the international accounting firm of Grant Thornton, with the last two years in their New Orleans office.

Mr. Marshall is a member of the American Institute of Certified Public Accountants, the Society of Louisiana Certified Public Accountants and its Northshore New Orleans Chapter.