Jack Conger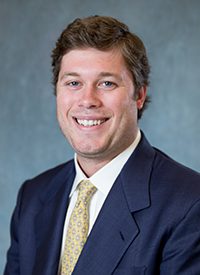 Advisor
(251) 342-7229
1 St. Louis Street, Suite 4100 Mobile, Alabama 36602
Jack Conger joined Stirling Properties in January of 2016. He specializes in office and retail sales and leasing.
Mr. Conger, a native of Dallas, Texas, graduated from the University of Alabama with a bachelor's degree in Human Environmental Sciences. Prior to joining Stirling Properties, he was the General Manager in a family owned restaurant in San Antonio, Texas.
Jack actively covers markets in Alabama and Northwest Florida. He is an active member of ICSC and serves as a member of the Three Mile Creek Advisory Council in Mobile.
Mr. Conger resides in Mobile with his wife and two daughters.