Donato Mucciacciaro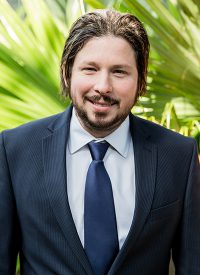 Senior Advisor
(225) 329-0281
(225) 288-3699
8550 United Plaza Boulevard, Suite 101 Baton Rouge, Louisiana 70809
Donato Mucciacciaro is a Senior Advisor with Stirling Properties' commercial real estate team, working from the company's Baton Rouge, Louisiana, office. He is a lifelong resident of Baton Rouge, attending Parkview Baptist School and graduating from LSU in 2003 with a Bachelor of Arts degree in English.
He has family ties to the commercial real estate industry and has been involved in the business since the mid-1990s when he started out as a runner for a local CRE firm. Donato gained a unique perspective of the retail business during a 10-year career in restaurant management prior to making a full-time transition to commercial real estate in 2009. Since then, he has worked on hundreds of various transactions including sales, leasing, property management and business brokerage.
Donato has assisted with site selection and expansion for several national and local brands including restaurants, convenience stores, retailers, medical and general office users, billboard companies, and industrial warehouse tenants. His current specializations are retail leasing, tenant and landlord representation, and marketing.
Prior to joining Stirling Properties, Donato served as Senior Advisor with SVN | Graham, Langlois & Legendre commercial real estate firm in Baton Rouge.