Blaise Brown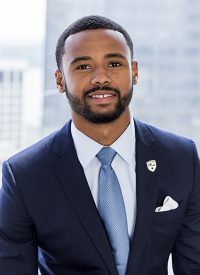 Advisor
(504) 620-8160
601 Poydras Street, Suite 2755 New Orleans, Louisiana 70130
Blaise Brown serves as an Advisor with Stirling Properties' commercial real estate team, working from the company's New Orleans office. With a geographic focus on New Orleans East and St. Bernard Parish, he specializes in the sales and leasing of retail and industrial properties and raw land.
Brown is a member of the New Orleans Metropolitan Association of Realtors (NOMAR), the Commercial Investment Division of NOMAR (CID), ICSC (International Council of Shopping Centers), and Retail Brokers Network (RBN).
He is certified by the Urban Land Institute (ULI) to serve as a volunteer for its development program, which helps students become proficient in leadership, communication, and conflict resolution skills necessary to resolve team and project challenges in the practice of real estate development. He recently completed his first volunteer opportunity at Newman High School in New Orleans.
Born and raised in NOLA, Blaise is a graduate of St. Augustine High School and currently resides in New Orleans East. He holds a bachelor's degree in Justice and Peace Studies from Georgetown University in Washington, D.C., where he played football and was named the Team Captain his Senior year.
While in Washington, Blaise served as a Sursum Corda educational tutor, helping to implicate new techniques of reading for children in the poverty-stricken neighborhoods. He helped to create opportunities and practices of learning between tutors and tutees while acting as a mediator between Georgetown students and Sursum Corda children.