Andrew Hart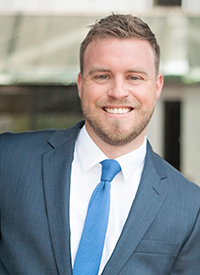 Associate Advisor
(225) 329-0267
(225) 715-4016
6160 Perkins Road, Suite 200 Baton Rouge, LA 70808
Andrew Hart joined Stirling Properties in May of 2019 as an Associate Advisor, specializing in the sales and leasing of commercial properties including industrial, office, and warehouse developments. As a commercial real estate advisor, Andrew Hart is disciplined and organized. His attuned workflow process and attention to detail allow him to solve his clients' real estate needs.
Born and raised in Ascension Parish, Andrew has a strong work ethic that comes from growing up in a family business of commercial/industrial electrical wholesale. In addition to the family electrical business, Hart previously worked as an Associate Advisor with SVN | Graham, Langlois & Legendre commercial real estate firm in Baton Rouge, Louisiana. Prior to that, he worked for Bethany Church in Baton Rouge, where his experience included project management of its publishing company and overseeing several major music and book releases. He was also a digital marketer for the organization with a focus on social platform strategy.
Andrew graduated from Full Sail University in 2014 with a Bachelor of Science degree. Andrew is passionate about music and has played guitar for twenty years, playing in bands starting at the age of twelve. Andrew is active with his church community and enjoys music, kayak fishing, duck hunting, and working outside on his small family farm. Andrew is married to Rebecca Hart; they have two children: Landon and Harper.