Alexander Kearney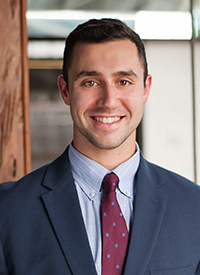 Advisor
(225) 329-0264
6160 Perkins Road, Suite 200 Baton Rouge, LA 70808
Alexander Kearney is an Associate Advisor with Stirling Properties' Commercial Brokerage Division. He has experience with bank-owned properties, vacant land, office leasing, and investment properties.
Alex has a passion for being a self-starter and has had an interest in the real estate market since he was very young. He is dedicated to providing steadfast and reliable service to anyone he has the pleasure of working with. Alex is avid about putting the right property with the right owner, whether it be from a listing or buying standpoint.
Prior to joining Stirling Properties, Alex served as a commercial real estate associate advisor with SVN - Graham, Langlois & Legendre in Baton Rouge, LA. He was born and raised in Baton Rouge where he attended Louisiana State University. He graduated with a Bachelor's degree in Business Marketing from the E.J. Ourso College of Business.
His other interests outside of commercial real estate include playing music, health and fitness, reading, duck hunting, fishing, investing, and anything involving hand tools or machinery.