Alexander Kearney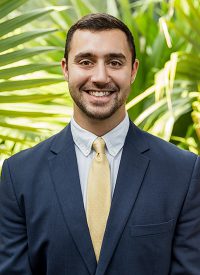 Advisor
(225) 329-0264
(225) 328-4120
8550 United Plaza Boulevard, Suite 101 Baton Rouge, Louisiana 70809
Alexander Kearney is an Advisor with Stirling Properties' commercial real estate team, working from the company's Baton Rouge office. He has experience with commercial real estate sales and leasing, landlord and tenant representation, sublease representation, site selection, REO and bank foreclosures, lease negotiation, and real estate investment analysis.
Alex enjoys putting the right property with the right owner, whether it be from a listing or buying standpoint. He is dedicated to providing steadfast and reliable service to anyone with whom he has the pleasure of working. He believes that total transparency between his clients and himself leads to honest relationships and exceptional results.
Prior to joining Stirling Properties, Alex served as a commercial real estate associate advisor with SVN | Graham, Langlois & Legendre in Baton Rouge, LA. He was born and raised in Baton Rouge where he attended Louisiana State University (LSU). He graduated with a bachelor's degree in Business Marketing from the E.J. Ourso College of Business.
Specialties:
Industrial Sales & Leasing
Self-Storage Facility Acquisition & Investment Analysis
Experienced In:
Vacant Land Sales & Development
Retail Leasing & Development
Office Leasing & Development