Alec Butterfield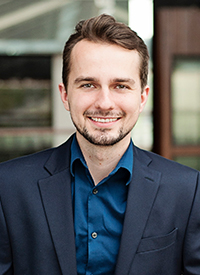 Advisor
(225) 329-0261
(312) 388-6860
6160 Perkins Road, Suite 200 Baton Rouge, LA 70808
Alec Butterfield is an Advisor for Stirling Properties' commercial real estate team, working from the company's Baton Rouge office. Alec was born and raised in Chicago, IL, and moved to Baton Rouge, LA, to attend Louisiana State University (LSU). He wanted to experience a new culture and lifestyle while branching out of the Midwest.
As a newcomer to commercial real estate, Alec has grown to love the industry and brings a tenacious work ethic and attention to detail on all properties in which he is involved. He is very personable, open-minded, and gets things done. Alec has quickly developed vital skills needed to achieve success in the real estate industry, including client relationship management, database management, market analysis, Broker's Price Opinion, and marketing development & implementation.
Alec holds a bachelor's degree in Finance from LSU. He is currently working towards his Chartered Financial Analyst [CFA] Designation. He served as the Chapter Treasurer for Pi Kappa Alpha at LSU for one year, managing a $500,000 budget, and was a member of the Student Finance Association and Student Real Estate Association.
Prior to joining the Stirling Properties team, Alec served as Associate Advisor with SVN | Graham, Langlois & Legendre commercial real estate firm in Baton Rouge, LA.