Roger Bajon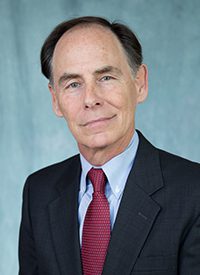 Broker Associate
(985) 246-3749
109 Northpark Boulevard, Suite 300 Covington, Louisiana 70433
Roger Bajon joined Stirling Properties in 2011 as an Associate Broker. In his role with the company, he focuses on the disposition and acquisition of investment properties and land. He has been in the commercial real estate industry for over 35 years, including banking and commercial mortgage brokerage.
In his many years in the business, Roger has completed transactions on office buildings, malls and retail properties, multi-family projects, industrial properties and healthcare related facilities. He has also provided consulting services to clients on property financing, loan defeasance, partner buyouts and other matters relating to commercial real estate. His knowledge and years of experience in analyzing, structuring and financing commercial real estate transactions provide valuable assistance in completing deals.
Mr. Bajon is a graduate of Louisiana State University with a Bachelor of Science degree in Finance. He is a member of the International Council of Shopping Centers (ICSC).