Joe Kramer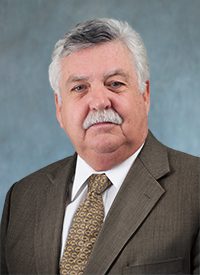 Senior Sales and Leasing Executive
(985) 246-3782
109 Northpark Boulevard, Suite 300 Covington, Louisiana 70433
Joe Kramer serves in the capacity as Senior Sales and Leasing Executive within the Commercial Brokerage Division of Stirling Properties. Mr. Kramer joined the company in 1998 with an extensive background in sales, marketing, and project development spanning in excess of 25 years.

Kramer's focus has been sales/leasing transactions by developing comprehensive marketing strategies featuring unique tactics in the marketing of commercial parcels, large tracts of vacant land, office buildings, multi-family complexes, strip-shopping centers, automotive dealerships, residential subdivisions, and industrial distribution facilities.

Joe has further distinguished himself in the role as a Project Manager. As Project Manager, his responsibilities are inclusive in the developmental processes of industrial business parks, commercial mixed-use projects, and community business plazas.

Mr. Kramer is a member of the St. Tammany Association of Realtors, NOMAR, and LACDB. He is also the recipient of Stirling's 2006 Top Commercial Producer Award and CID-NOMAR's 2005 Overall Top Special Producer. Additionally, he received his B.S. from S.L.U. in Hammond, LA, in 1973. Joe is married and has three daughters and six grandsons.